Researcher & Author - Professor Oscar J Realmsworth

Welcome to Prof. Oscar J (Spider) Realmsworth's Wealth Web Net World.
"I will teach you to be the Wealthiest Human in Your Lifetime!"
"The Book" - information never before written removing the mystery of why so few of the 7.5 billion plus humans on earth are truly wealthy. I will teach you what few have ever been taught and how to connect to wealth - your wealth!

'SPIDERGATE'
Worldwide Fiscal Climate Change

Rising Oceans of Debt

or

Ascending Pathways to Real Wealth

THE TRUE PATHWAYS TO REAL WEALTH - AVAILABLE NOW !

by Professor Oscar J (Spider) Realmsworth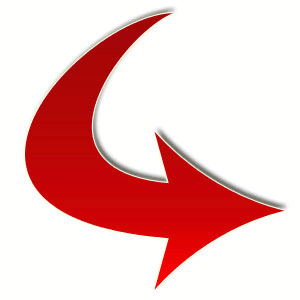 'SPIDERGATE - Worldwide Fiscal Climate Change - Rising Oceans of Debt or Ways to Wealth!'



Thank you for your interest in my new book - The title is now revealed:

'SPIDERGATE' - Worldwide Fiscal Climate Change - Rising Oceans of Debt or Ascending Pathways to Real Wealth

REAL PATHWAYS TO TRUE WEALTH

The editing process is finished! The book is now 'For Sale' and I am very excited that you are going to be one of the first to enjoy and hopefully learn much on this very strategic literary journey I've subtitled Worldwide Fiscal Climate Change - Rising Oceans of Debt or Ascending Pathways to Real Wealth
It is a strategic journey for all species on earth, in nature, with all of you humans as observed and told by Spider Spider to me, and with me sometimes trying to explain to Spider Spider what it sees and hears.
Spider Spider can't believe what it sees happening to humans and all of nature due to your monetary system, fiscal policies and the huge financial burdens so many of you carry around for life, robbing you and nature of your life, well being and enjoyment!
It's a must read! It'll change your life!

eBook now PUBLISHED

EBOOK IS NOW FOR SALE! Only $9.99 USD

DOWNLOAD YOUR COPY NOW! click eBook

Oscar J
Professor Oscar J (Spider) Realmsworth
Coming Podcasts of The Book
The Book Covers the following Lectures

There are 56 Wealth Pathway Segments in 8 Chapters!
Segments:
Wealth Web Spiders
Leaving a Wealth Trail
Weaving & Building a Wealth Web
A Horizontal View in a Vertical World
Using the Direction & Force of Gravity
Harnessing the Power of Attraction
Want is More Powerful than Need
Funnelling The Centre of...
Fuelling the De...
etc...

Dear Readers,
The Original pre-release free offer is now over having finished at the end of June 2019, but if you would like to help with the massive costs incurred in producing this book Professor Oscar J Realmsworth would accept even a small donation from you and for that, send you an eBook as his gift to you.
Just click the 'Donate' button below, call it 'Spidergate Donation' and follow the prompts - we will let you know when your eBook copy of SPIDERGATE is on its way!
Please make sure you also add your name and email with the amount you wish to donate in the description space provided by PayPal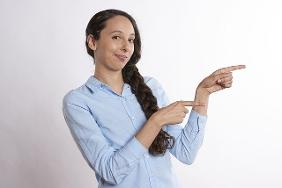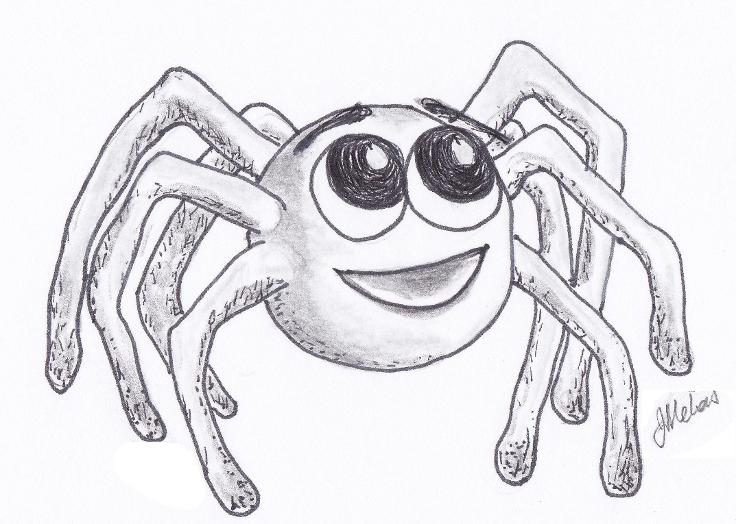 Dear Human Friends,
We have learnt a lot more about you and your money system than you've ever learnt about us and the way we live! We have no idea why you are so afraid of us - we are far more afraid of you, as is all of nature, than you should ever be of us...!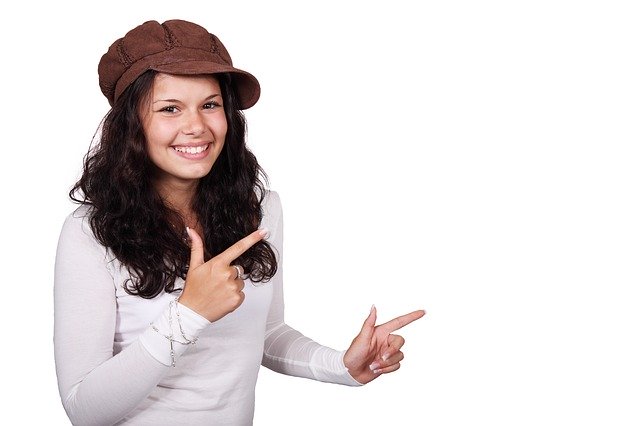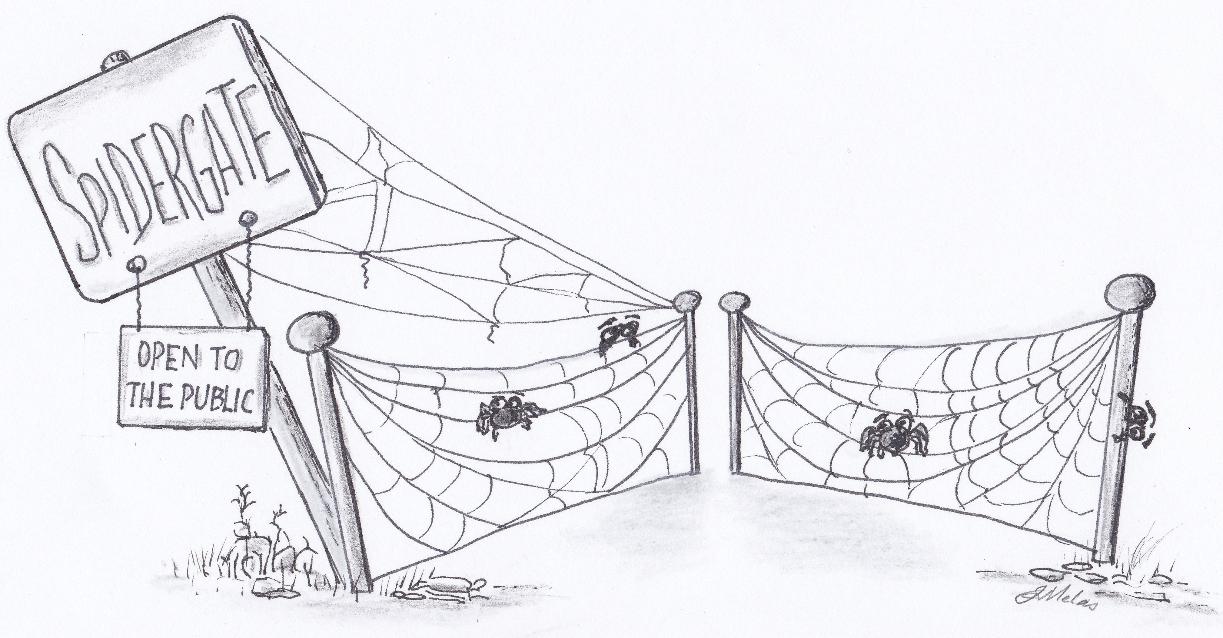 Dear Spider Spider,
Hi, my name's Fiscalli.... We love what you have observed and written about us humans with Professor Oscar J (Spider) Realmsworth - even though it scares the hell out of us! You have truly opened the gate of my mind regarding our mutual future ... I had no idea how fast money is really killing us all until you opened the criminal gate to me as I read your book 'SPIDERGATE'! Thank you for being so brave!

Love you and your work,
Fiscalli Le'Public

Scroll down for further news and information!
Today's Hidden Headlines Covered in the Book 'SPIDERGATE':


"Money Government" - The New World Order of Government
!

Money - the Power of Government
Money - the Power & Purpose of Law & Order
Money - the Power & Purpose of Education
Money - the Power & Control of Water & Food
Money - the Power & Control over 3rd World Nations
Money, Law & Order and Education - the Power over the People
Money - the Toxic Power Killing Nature & Destroying Earth for Profit
Cooking or Freezing Earth & Nature for Profit = Climate Change
Humans with their Greed for Money - The most Toxic Species on Earth today
Climate Change, caused by the abuse of Nature & Earth by Humans of Monetary Greed, can't stop until Humans Change
Humans won't change unless there's money to be made
Climate Change is not yet bad enough for the rich and powerful to make much monetary profit in the process of stopping it - it has not yet reached the equilibrium between the cause and the effect and the monetary balance of correction
When more money can be made and the profit surpasses that which is currently made out of "The Cause of Climate Change" - then and only then, will we see the rush to get on board for the "Correction" with its opportunistic means to make great profit
In the meantime, the families of the earth and the poor must be penalised for contributing to "Climate Change" by levying on them more taxes and fees
Ah... the millions of families and the billions of poor of this world - how would we make profit without them - we need more - millions more - we must fill up Australia with more, more, more...!
Yes, all for One and One for all = "Profitable Democracy" and any other form of government for that matter
No one loves "Law & Order" more than those who "Make the Laws and Control the Order"

"The New World Order is a Fiscal World Order!"
Pursuit of Monetary
Profit

Drives the Abuse of Earth, Nature and 97% of Humans.
"Under the pretence of caring for all, government and business leaders, civil servants and bureaucrats, talk about it all as greedy humans destroy it all. The talk makes all Humans feel like something is being done to stop it all, in all - except of course for those of you who want it all - money that is - but money can only buy what is here. All the money in the world can't buy you anything from an empty or destroyed store or super market i.e. earth & nature!"
Why are you told at school you can be and do anything you want to be and do?
Could the following story be Australia's destiny?
This story is an excellent read...Oscar J!
"A Kingdom from Dust"
by Mark Arax
The California Sunday Magazine
https://story.californiasunday.com/resnick-a-kingdom-from-dust
Stewart Resnick is the biggest farmer in the United States, a fact he has tried to keep hidden while he has shaped what we eat, transformed California's landscape, and ruled entire towns.
Chapters:
Killing California for a Snack Food
MARK ARAX is the author of In My Father's Name and West of the West and is finishing up a book for Knopf about the making and taking of California through drought, flood, and water wars.
Photographs by Trent Davis Bailey
Illustrations by Denise Nestor
TRENT DAVIS BAILEY lives and works in Colorado. His work was recently exhibited at Robert Koch Gallery in San Francisco and Somerset House in London. He is currently working on a book of photographs set in Western Colorado.
DENISE NESTOR is an illustrator and artist from Dublin, Ireland. Her work has appeared in The New York Times Magazine, New York magazine, and Esquire.
The story has been updated to provide further context for the Resnicks' impetus for investing in Lost Hills. http://californiasunday.com/

"I will teach you to be the wealthiest Human in Your Lifetime!"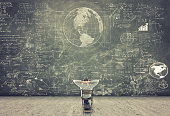 Not everyone calls me Spider, but you may if you wish! Some call me Oscar J. Others call me The Professor!
What you call me doesn't matter really as it can't change me. It may affect my feelings - make me pleased or displeased, but it doesn't change me. What some humans do around me, in my community and country though, has changed me quite profoundly and what I see being done to earth, nature and other humans across the world, disturbs me even more. Why are so many humans living in poverty? Why are you humans abusing yourselves so profusely, and why is it tolerated? This new book spells it out very clearly and then shows you how to change it all - but you must know why you must change - only then will you get to see how to change...

I want to change! I want everyone to change!


Do many Humans know what is happening on earth and why?
I will teach you how to discover and multiply your wealth and how to prevent your wealth from being stolen! I also show how humans can stop financial abuse - the most severe and the most prolific abuse still acceptable by all governments, institutions, religions, multinationals, corporations, professions, businesses and families on earth! Financial abuse affects one in every two humans - the highest level of abuse in the world. It is the root cause of most other forms of abuse worldwide, from war to child abuse of every ilk!
Here, I will talk about what is really going on and I don't mind if you would like to join me in my research and reflections. I will give you an opportunity to blog with me if you wish. Just let me know - blog!
I'm still building my Wealth-Web-Net-World! I love the wealth earth and nature have given me. I had no idea there was such abundance, with so much to share! For many years I never realised I was so wealthy!
I am shocked however, at how fast humans are destroying it all for monetary profit. I weep at times over the loss of so many species on earth and in nature, but more so at the extreme ignorance of intelligent human beings who are causing most of the losses!
Human ignorance is now the curse of the earth.... ignorance currently multiplied in billions of humans for money! You are very knowledgeable in vast areas that don't matter except for profiteering, and woefully ignorant in the areas that do matter for survival of all humans, the rest of nature and what's left of precious earth!
The evidence is everywhere! Your misguided human education is taking you and everything in nature on earth in the wrong direction - toward oblivion!
Most of you blame "Over Population", the result of "Over Copulation", but this is only a small part of the issue! It is your education for greed for which you need massive growth to fill your coffers with money in
cash
,
digits
and now
blockchains
to extend your vices of greed! This is the toxin that's killing everything and will kill everyone! The good news is - it is completely reversible.
You are told "everyone is living much longer these days" therefore costs must rise! Which part of the planet are you talking about? The percentage of people living into their "Old Age of Hundreds" has never changed. The numbers only rise as the selected overall populations increase - naturally and artificially of course! Grow a country's population quickly by birth (naturally) and by immigration (artificially) and all percentages will increase relatedly, including the people growing old because more people will be growing old.
Humans are the most easily fooled species on planet earth due to the fact it is the only species that divides itself into two factions - the "Fooled" the majority (lower classes), and the "Foolers" the minority (elite top of the great pyramid class structure), who take it upon themselves to set the "education" standards and "curriculum", decide who gets "capitalised" and who doesn't, in order to "support" their riches, prestige, power and authority and the one-way street of modern democracy.
It is the street of ascension paved in both capitalisms and socialisms golden rule, "Others First" - "Self Last", as billions of you struggle onward and forward, your money rising from the bottom ever upward as you pay your dues to rise above the common drudgery of serving your way into riches until the "Bucks Stop Here" at the top, in massive archives of hidden strongholds held by an elite few! A pyramid of "Money Government" full of rooms of private secrets within private secret rooms!
It is so amazing how these capitalists, plutocrats, socialists, autocrats
, aristocrat
s,
communalists, and communists
who always put others first and self last, became the richest humans in the world! Your problem, you are told by them, is that
"You are not following their example"
of which they've given you many! What they mean by "
Others First - Self Last
" will remain a mystery for most humans!
Within the past 100 years Humans have entered an age of "Money Government" which is the "New World Order" that now controls all "Government Money" and therefore governments worldwide! "Money Government" means "Money is the Governing Power & Authority" that runs and controls everyone and everything. Control the money supply and its direction and you'll control all the people and their direction! Focus everyone's attention on money and the reason it's needed and you'll have everyone focussed for the whole of life on a limited supply you will never get enough of, no matter how hard you try, nor how good or evil you become.
The power of money, or the strength of money is created by the power or strength of poverty. The greater the poverty the more powerful the money. It is in the interest of those ruling with money to keep everyone else as poor as possible, without them rioting and attacking the rich and powerful of "Money Government"!
Welcome to SPIDERGATE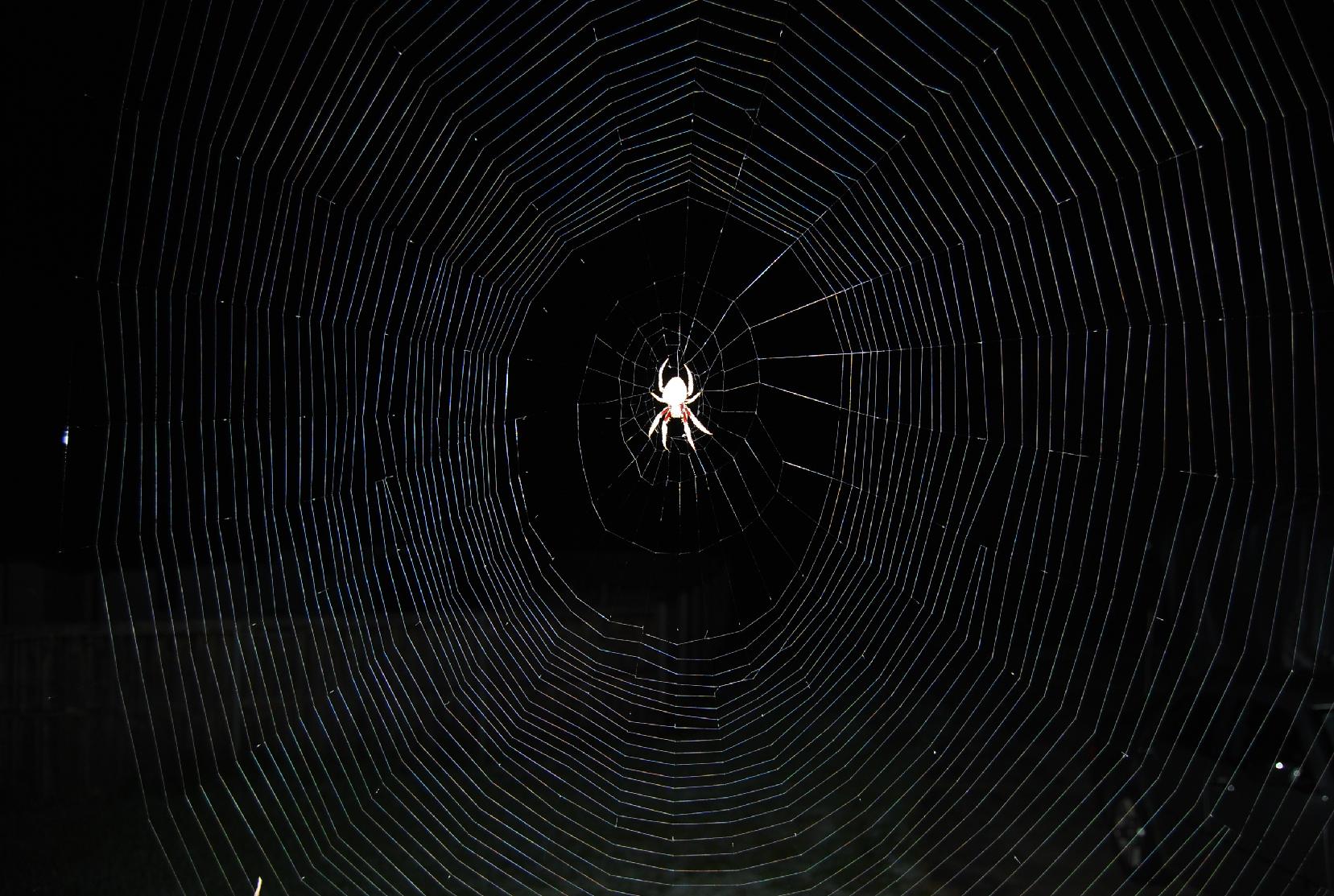 Spider Spider's Wealth Web Net with its Horizontal view in its Vertical World.
I want to change! I want everyone to change!

This coming book is not by any means an exhaustive work on any of the topics or subject matter approached or mentioned. I'm writing this work to encourage all human beings in this world to take a fresh look at themselves and the self-destructive ways of impoverishment they currently follow through lack of knowledge, incorrect and deceptive education and quashed natural inner wisdom generally referred to as common sense.
I'm writing this work to help all humans broaden their view, and to change their understanding to comprehend, locate and uncover:
"The Wealth of Life so we can all enjoy a Life of Wealth"!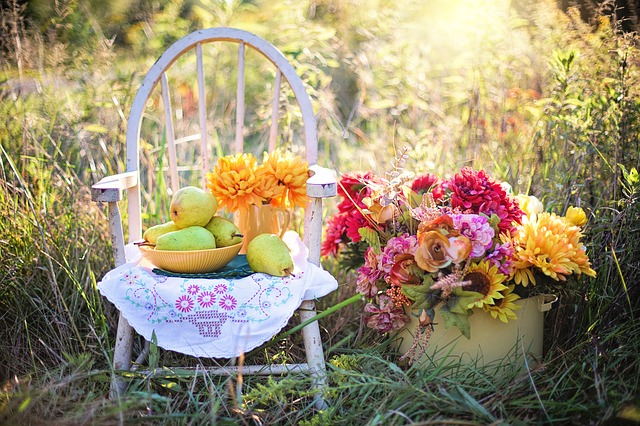 It is intentionally not a book full of stats and facts coded and indexed and therefore has no bibliography. Consider it more as fireside chats or a series of short seminars by me, Professor Oscar J (Spider) Realmsworth, to encourage new thinking and change in millions of humans, about everything related to life on earth and the universe, with earth and nature and humans enjoying a life of great wealth together.
Where readers want further proof of anything mentioned or written, going online for most is a good way to find information quite quickly.
Using "Spider Spider" as the name of the book as my nickname is "Spider" for me, Prof. Realmsworth, is to create an intriguing connection of interest to people who want to know what real wealth is all about with the living examples of an actual Spider in earth and nature they can follow, in order to search out and procure their own real personal wealth.
Respectfully,
Professor Oscar J (Spider) Realmsworth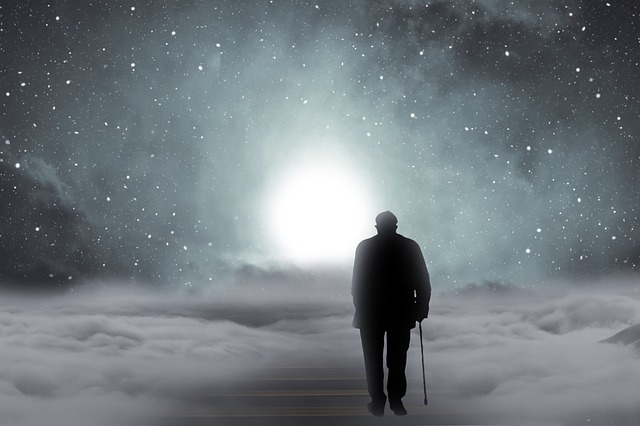 But you must know why you have to change!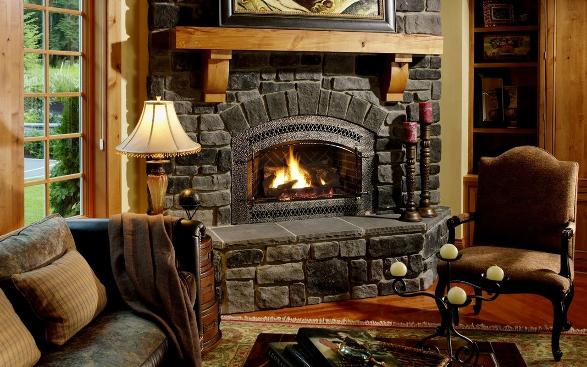 Fireside Chats - Great stories that change people's lives...